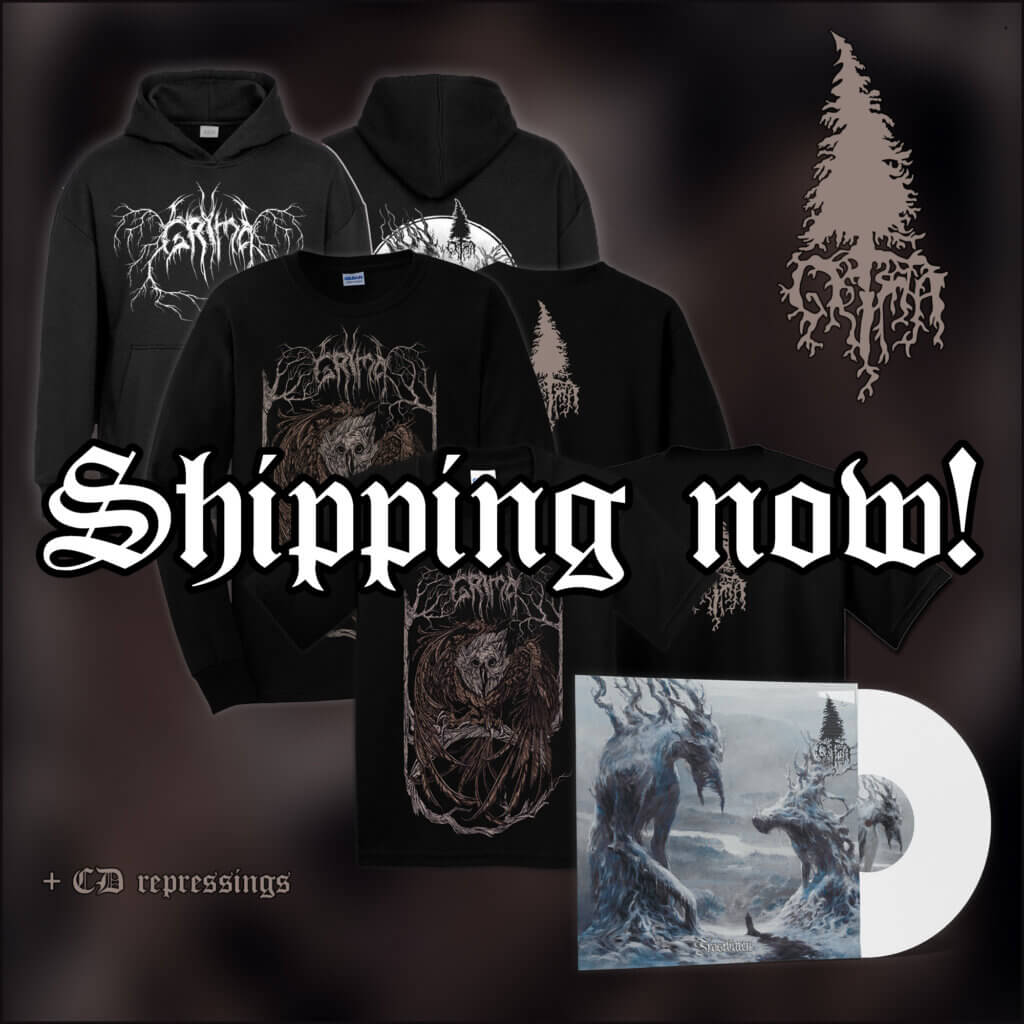 Happy new year everyone!
We received all items now and will ship cd/WHITE vinyl + clothing – will take us a bit, approx. 2 weeks!
Blue vinyl is set for mid 2023. Tapes hopefully come soon, but the plant can not really give a date yet.
Keep an eye on this Friday: New Firienholt album + represses & Aran Vinyl!
CDs still available here: