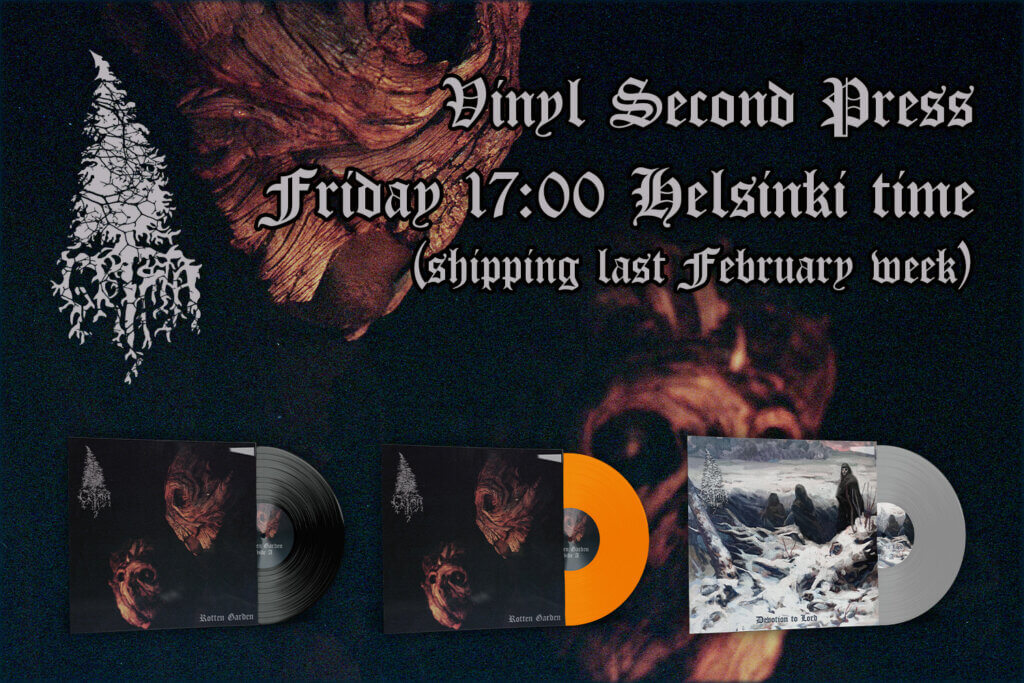 Preorder: This Friday 17:00 Helsinki time (With Keys of Orthanc preorder)
Editions: Rotten Garden black (100), orange (200) & Devotion silver (200)
The vinyls and cds are not limited, so more are coming as long as needed!
Tapes:
The tape plant unfortunately was 2 weeks out of order duo to covid illness, which means all production is delayed.
The new tape date is early March (hopefully).
What a start into the year, many thanks Lads and Ladies and happy new year!