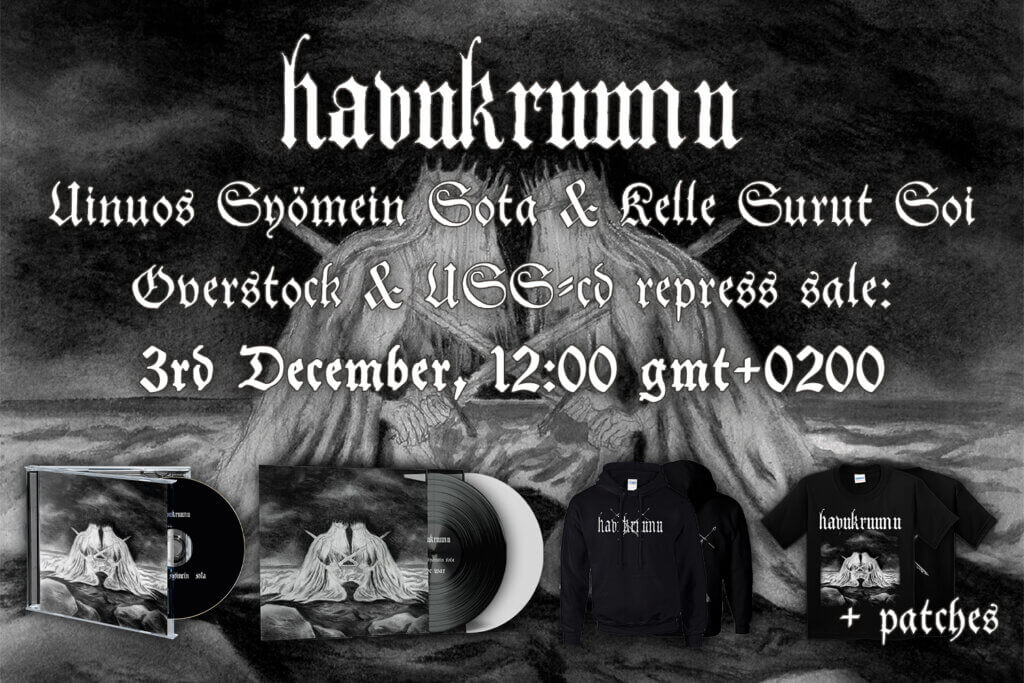 The overstock sale of Havukruunu's recent merch is going to happen on 3rd December (this Thursday) 12:00 gmt+2!
USS-CDs will be also back in stock.
Merch and vinyl repress is planned for early 2021.
From the bands own stash USS oxblood vinyl will be available at Levykauppa Äx soon as well.
List of what's left:
1x Hoodie 4XL
3x Tshirts M
5x Tshirts S
12x Uionos white vinyl
43x Uionos black vinyl
24x Kelle vinyl
Patch
24x small
4x big
More great stuff to be announced this week! Cheers Rob