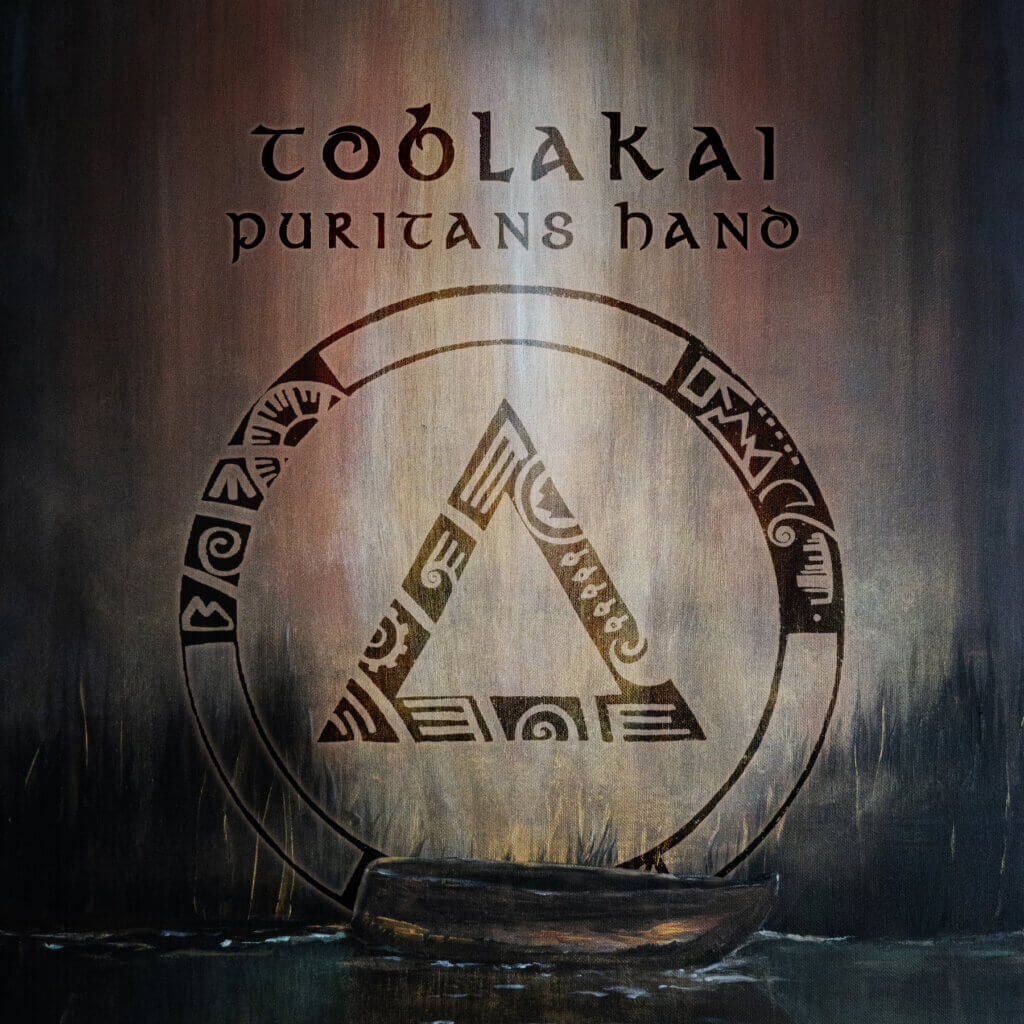 Release: 27th November 2020 | Preorder: 19th October 2020
Format: CD in high quality 6-Panel DigiPak with glossy varnish lim. to 300 copies | Pro Tape, gold, in clear case, with Jcard lim. to 50 copies
Tracklist:
Each Beginning Brings an End
Tyrant
Puritans Hand
Hail to the Insane
These Visions Were Never Meant to Stay
Walking Ashen Realms
Death Hippie
Reveal Thy Mask
Darkest of Thrones
Prelude to Chaos
Chaos Legions
Powerful and manly Heavy Thrash Black Metal from Austria! For Fans of Havukruunu, Nero or the Fall of Rome and Cirkeln.
Out of the ashes of black'n'roll duo "Sturmwacht" and as a side project to Melodic Death Metal band "Doomed To Fail", Toblakai was started by René Müller in 2019.
The aim was to channel the passion for black and thrash metal and to use the solo-project framework to write, record and produce music without any limitations in regards to genre or target audience. Already with the first EP "One", Alex Fürbass (drums) and Immanuel Liebmann (vocals) – both also part of Doomed To Fail – were happy to pitch in and help out with adding their skills to the recording sessions. Once the creative juices started flowing, more output was created, and roughly one year after the EP, the first full length "Puritans Hand" took shape. The songs are filled with influences from black, thrash and heavy metal, and the record was fully recorded and produced by René Müller. Soon after the recordings were finished, the three musicians decided to turn the solo-project into a full fledged band and started working on new material again.
The band name is inspired by Steven Erikson's "Malazan Book of the Fallen", where the character Karsa Orlong is both a merciless killer and a liberator of slaves, both a brute savage and a man pondering the lessons of civilization, both a barbarian, yet often wiser than so-called civilized people. Most of all, he forges his own destiny.
Toblakai remains a project dedicated to the tastes of the three musicians and does not aim to please an audience, but will gladly welcome any listener who shares the same tastes. No guidelines, no trends, no goals. Just metal. Witness.
Band Links:
https://www.facebook.com/toblakaimetal
https://www.instagram.com/toblakaimetal
https://toblakai.bandcamp.com